Description
High-Quality MDF (Medium-Density Fibreboard)
The high-quality coating makes surfaces resistant to light scratches and dings. Additionally the water proofed paneling makes cleaning the desk a breeze.
Sturdy & Durable Material
A thick metal frame combined with reinforced corners makes this desk sturdy while still allowing it to maintain a slim frame. The legs come with adjustable footing pads for uneven surfaces making this desk balanced on virtually any surface.
Multifunctional Storage
Two fully removable drawers made of a high-quality breathable fabric make the perfect place to store your belongings. The drawers slide out to provide enough space to accommodate a full desktop computer tower.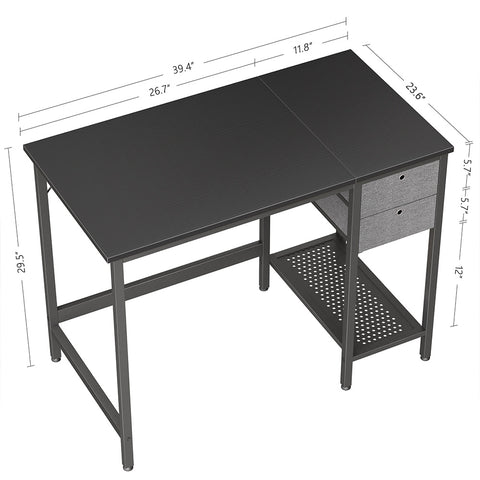 40"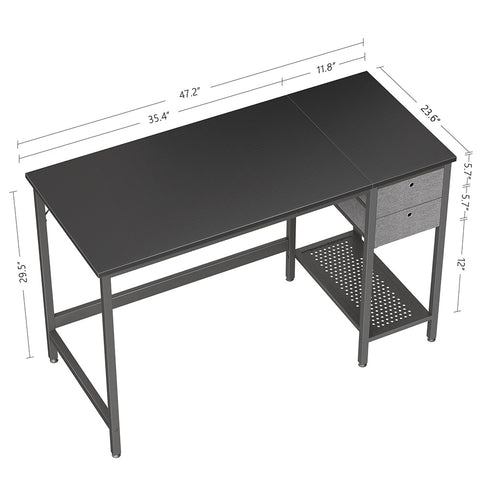 47"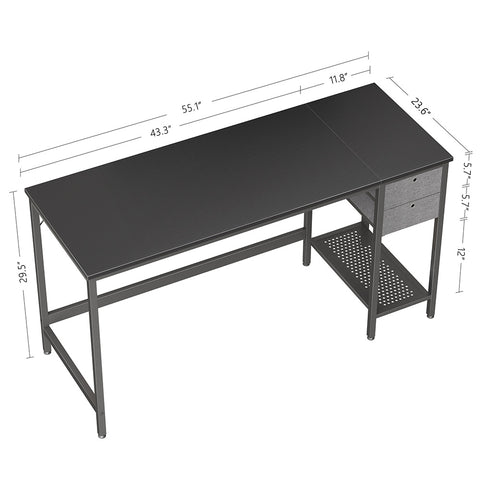 55"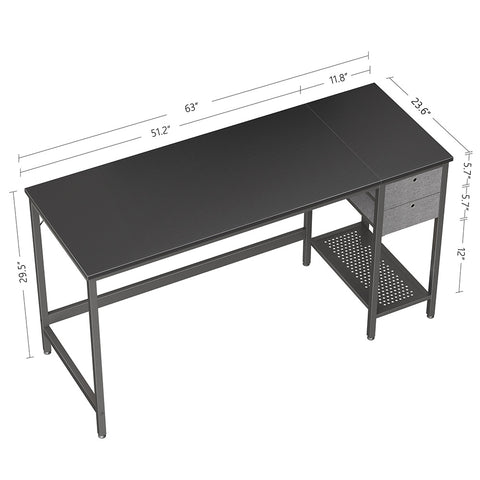 63"
Color
Black, Espresso, Natural, Deep Brown
Package Dimensions
40": 36" W x 27" D x 4.5" H
47": 39" W x 27" D x 4.5" H
55": 47" W x 27" D x 4.5" H
63": 55" W x 27" D x 4.5" H
60 Day Money Back Guarantee
Payment & Security
Your payment information is processed securely. We do not store credit card details nor have access to your credit card information.