Description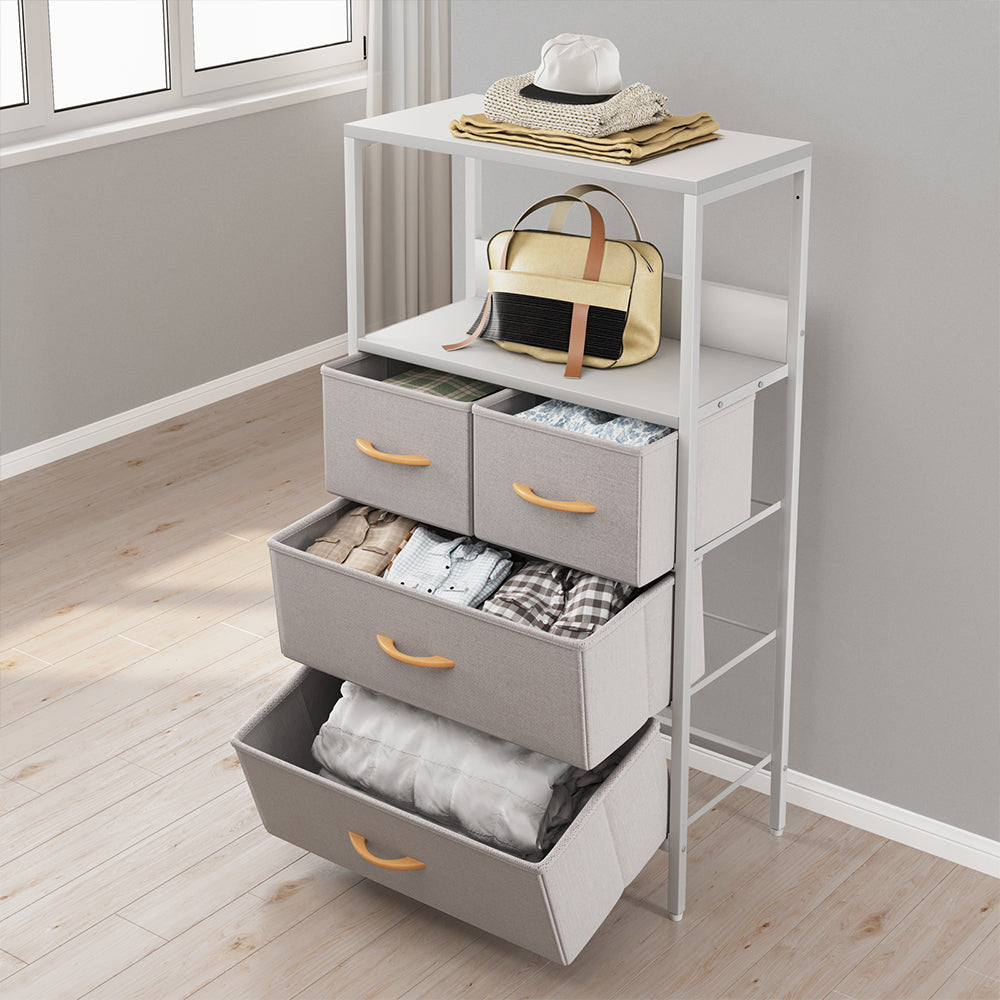 Multifunctional Storage
The large and small drawers provide ample space for neatly storing clothing. The top of the dresser is perfect for hats, scarves or other on the go items.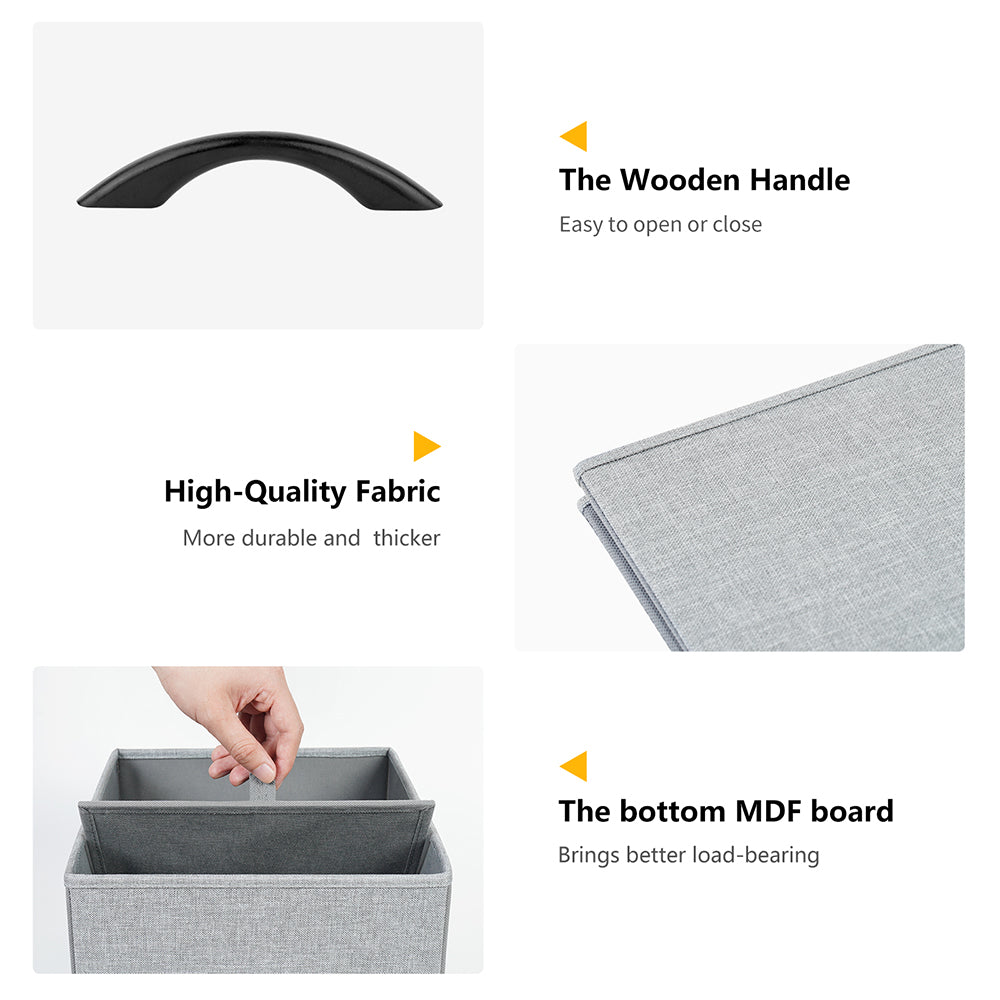 Reinforced Fabric Drawers
Built to last, the fabric lined drawers feature a reinforced bottom paneling and finished wooden handles to accent all three of the color schemes offered.
High-Quality MDF (Medium-Density Fiberboard)
The high-quality coating makes surfaces resistant to light scratches and dings. Additionally the water proofed paneling makes cleaning the desk a breeze.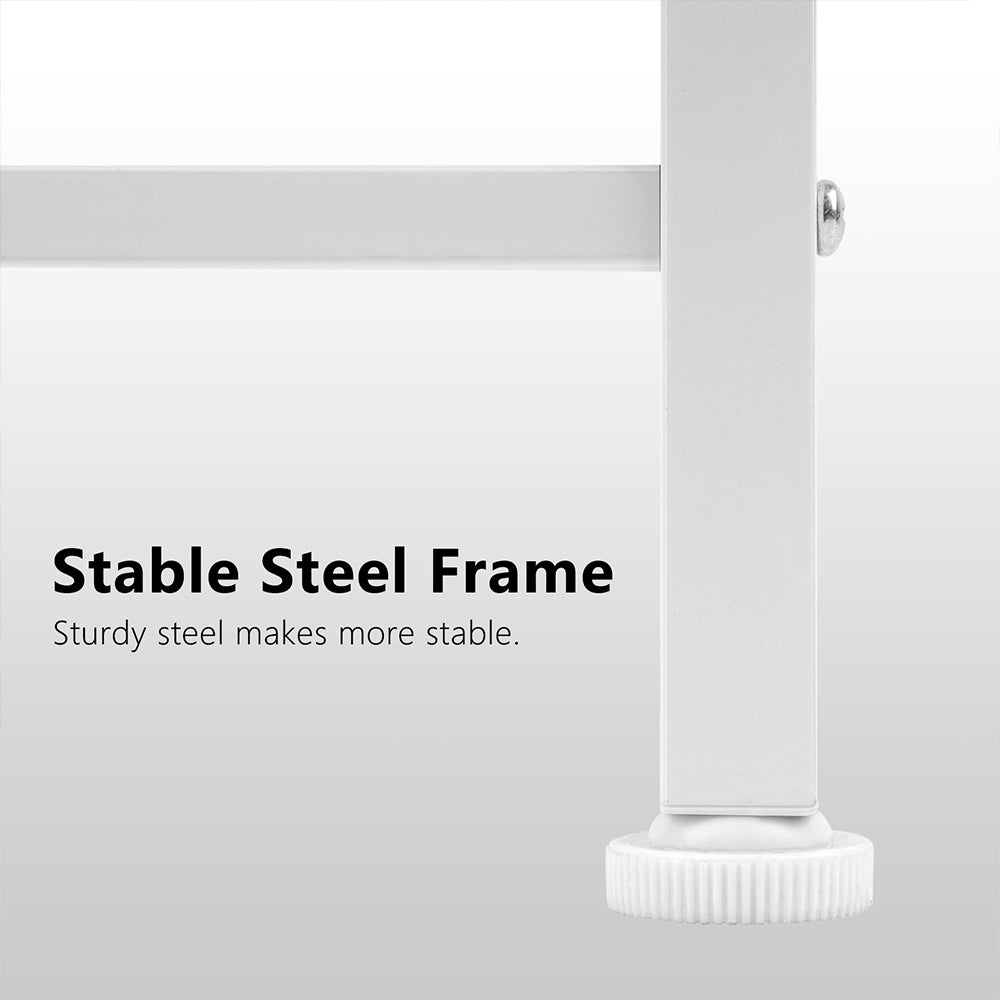 Sturdy & Durable Materials
A thick metal frame makes this dresser sturdy while still allowing it to maintain a slim frame. The legs come with adjustable footing pads for uneven surfaces making this desk balanced on virtually any surface.



Color
Chocolate, Light Grey, Black Grey
Furniture Features
4 drawers dresser with Shelves, Different styles and colors of drawers, Clear installation manual
60 Day Money Back Guarantee
Payment & Security
Your payment information is processed securely. We do not store credit card details nor have access to your credit card information.