Description
High-Quality MDF (Medium-Density Fiberboard)
The high-quality coating makes surfaces resistant to light scratches and dings, while the water proofed paneling makes cleaning the desk a breeze.
Endcap Shelf
The back of the top shelves are equipped with a safety ledge to prevent items from falling off.
Multifunctional Storage
The dual-tier shelf offers a convenient place to store your belongs, or when the lower shelf is adjusted to the higher rung, accommodate a desktop computer tower.
47"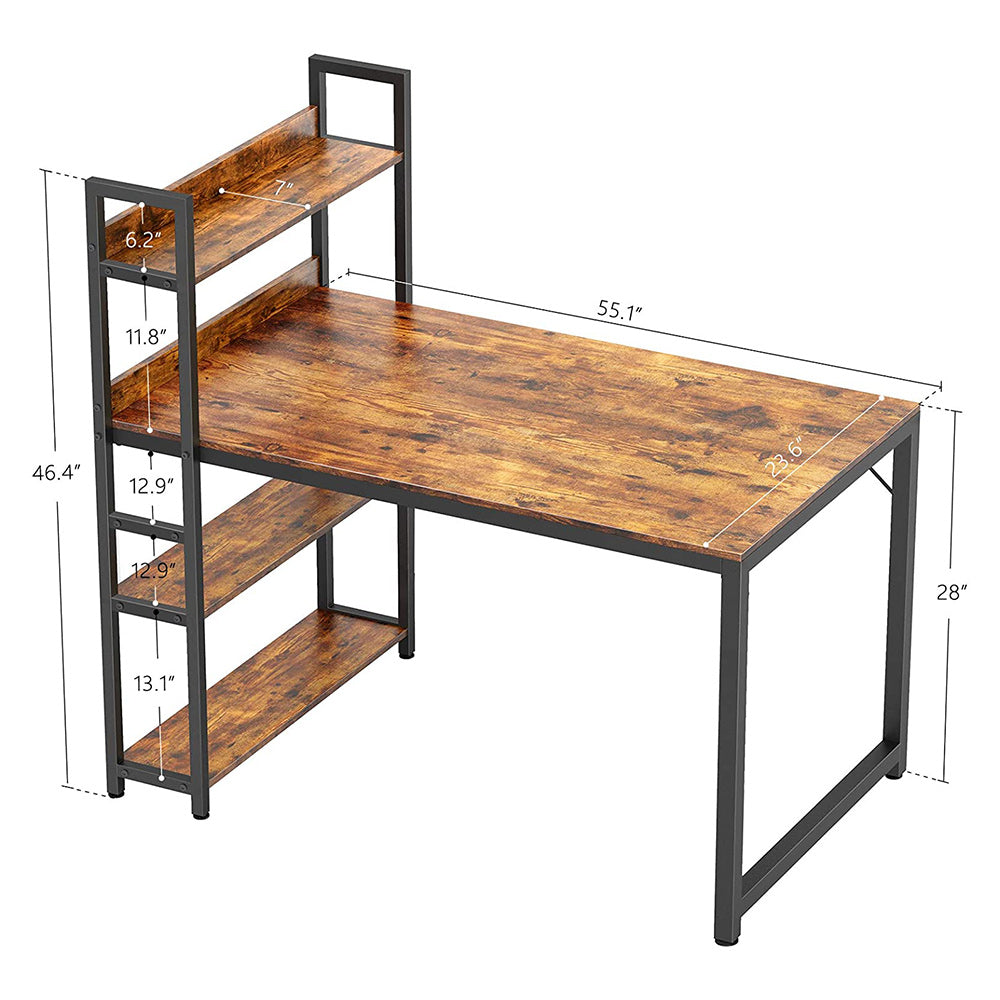 55"
Color
Deep Brown, Natural, White
Package Dimensions
47": 52" W x 26.5" D x 3" H

55": 60" W x 26.5" D x 3" H
60 Day Money Back Guarantee
Payment & Security
Your payment information is processed securely. We do not store credit card details nor have access to your credit card information.