Description
Vintage Design With Color Accents
Take a look at our sleek office desk by CubiCubi. This clean design provides you with a functional and enjoyable place to get your work done in style.
Triangular Strut Reinforcements
A thick metal frame combined with reinforced corners makes this desk sturdy while still allowing it to maintain a slim frame. The legs come with adjustable footing pads for uneven surfaces making this desk balanced on virtually any surface.
Sturdy Steel Structure
The desk frame is made of heavy-duty steel which ensures both stability and durability over time.
Multifunctional Storage
The dual-tier shelves offer a convenient place to store your belongs, or when the top shelf is removed, accommodate a desktop computer tower.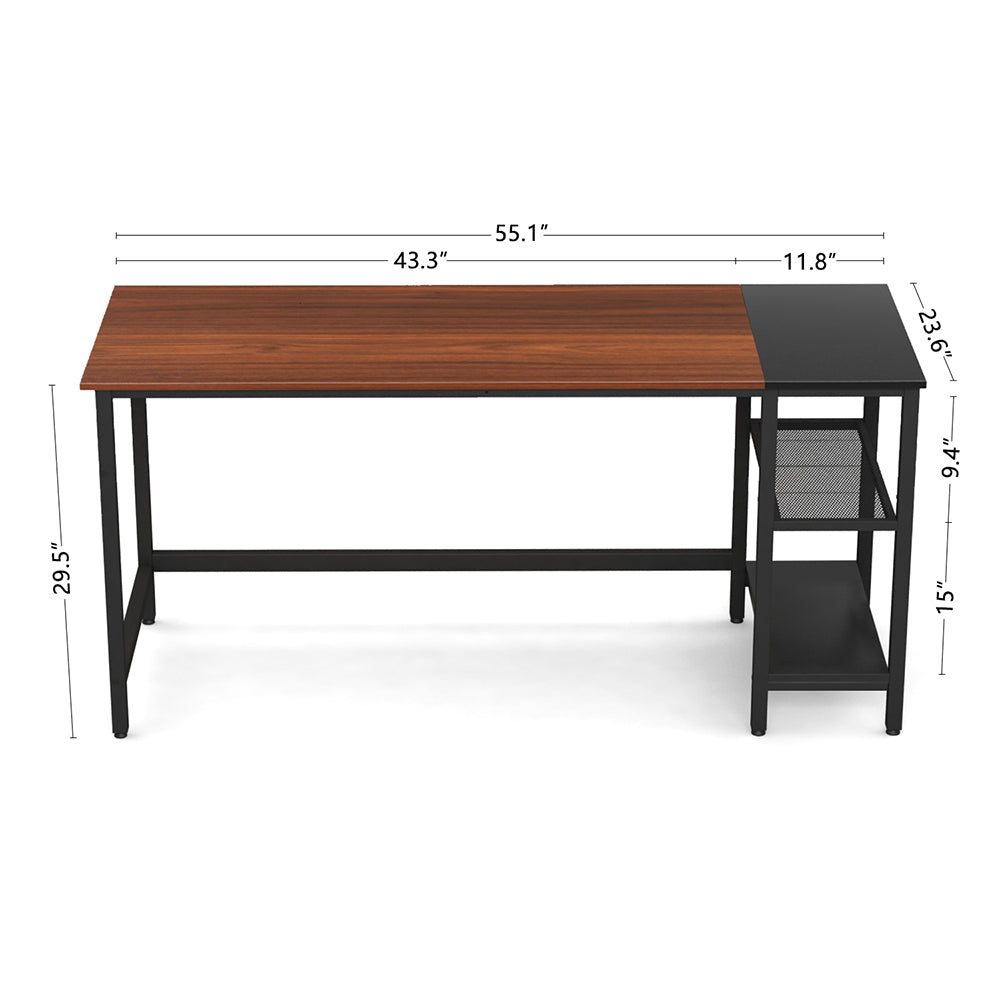 55"
Furniture Features
Vintage Design with Double Color;
Triangle Strut;
Strong and durable material;
Extra Bottom Shelf
60 Day Money Back Guarantee
Payment & Security
Your payment information is processed securely. We do not store credit card details nor have access to your credit card information.